Santa Monica, a base to explore Los Angeles.
Santa Monica is a beautiful beachfront city in western Los Angeles, California and a good base to explore Los Angeles. It's were Los Angeles residents and visits spend time to unwind, shop, eat, and hang out.  Its superb climate, renowned beach, famous attractions, and proximity to Los Angeles have led to its enduring popularity.
Located under a 10-minute walk from Venice Beach and minutes from famous locations such as Malibu, Beverly Hills and Hollywood, Santa Monica is well positioned for those wanting a base to explore LA and its vibrant neighborhoods. There's even a metro line that runs from Santa Monica to downtown Los Angeles in 45 minutes.
Over seven million tourists visit Santa Monica every year, with National Geographic naming it one of the top 10 beach cities in the world. The beach is 3.5 miles long and averages a glorious 280 days of sunshine a year.
The must see's and do's of Santa Monica
It's also well-known for being walking and bicycle-friendly, making it easy to visit attractions such as the famous Santa Monica pier, With its fascinating shops and tasty food outlets, and the amusement rides of Pacific Park.  A great way to spend the day is to ride a bicycle on the ocean bike path through to Redondo Beach (16 miles, 1 ½ hours none stop Google map). More must visit places includes: Venice Beach, Marina del Rey, Playa del Rey, Manhattan Beach, Hermosa Beach and Redondo Beach.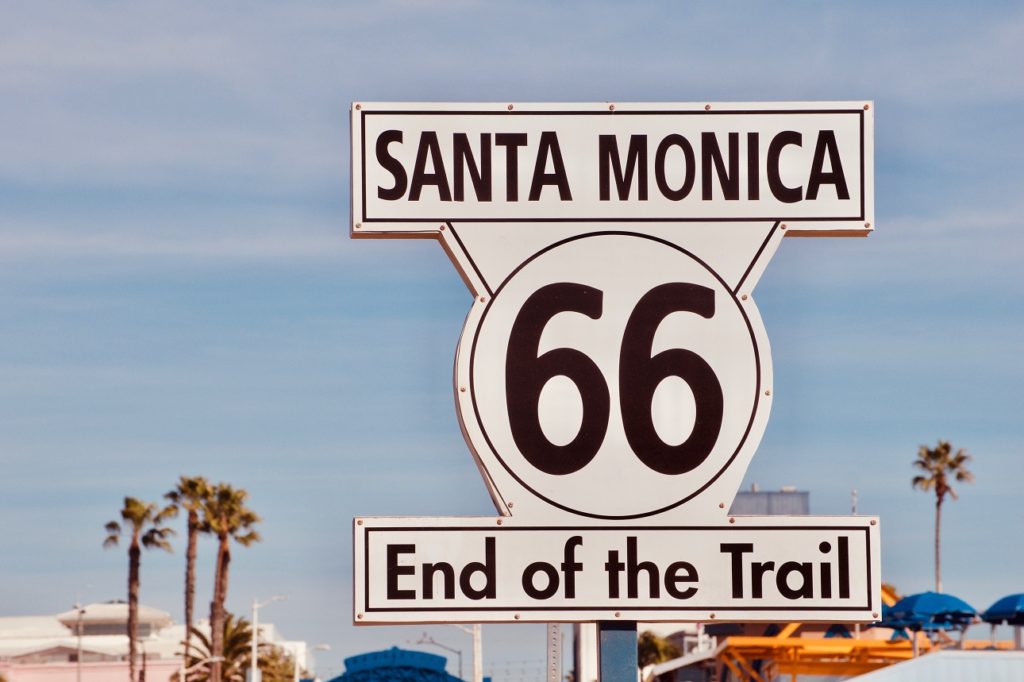 A trip around Palisades Park, a stunning 26.4-acre expanse of nature overlooking the Pacific Ocean and adjacent mountains, is another must-see and do in Santa Monica. The Third Street Promenade is also a required visit, with an abundance of shops, cinemas, restaurants, bars, and street performers. It's the perfect spot for people-watching.
Santa Monica's food's
Santa Monica is renowned for its food, and  if you fancy fantastic modern Mexican food. The King & Queen Cantina is delicious or an authentic pub, restaurant and local hang-out Ye Olde Kings Head. If you want a bit of history, check out the legendary Chez Jay. This restaurant that has served steaks and seafood to locals and celebrities since 1959.
Santa Monica is the perfect spot to sample the Californian lifestyle. It's safe, family-friendly, and full of world-class hotels for all budgets. And most importantly – there's the incredible beach.  Smokers beware as there is smoking restrictions in public areas.