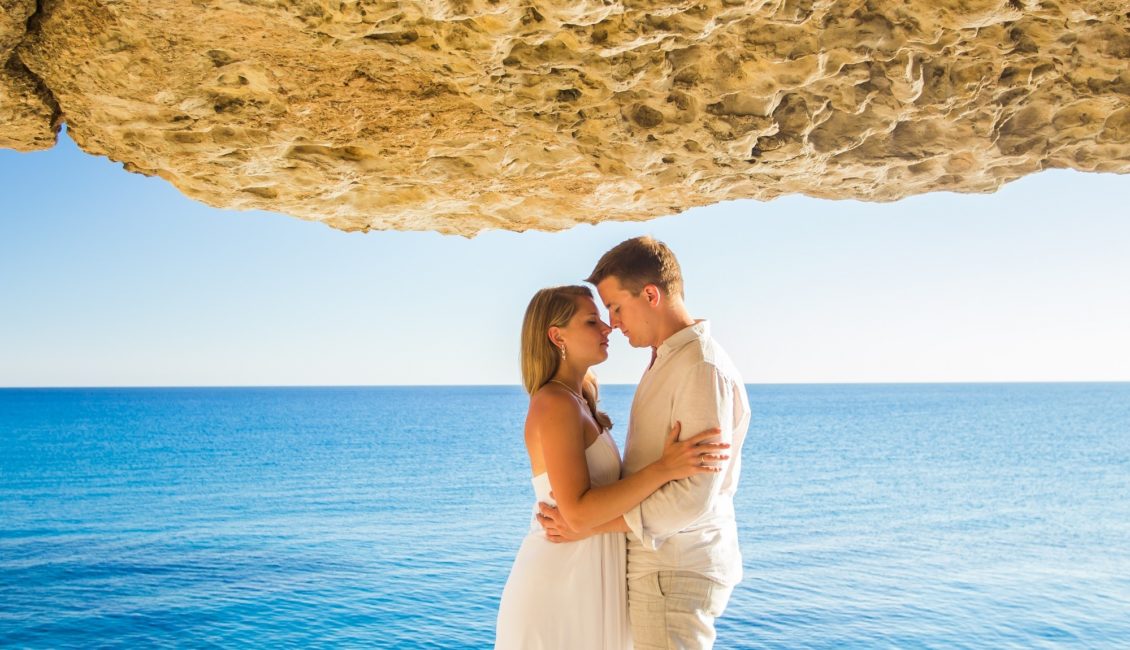 Making plans to have a romantic getaway with your other half? There is an array of choices for you to consider — from going to the beach and share a Mojito in the Bahamas, to eating delicious Pizza in Venice. Whatever your preferences, we'll give you our top 5 romantic getaway destinations in our "Romance, Wedding & Honeymoon" series.
British Virgin Islands
If you're a fan of sailing from an island to another while enjoying a sunny vacation with your loved one, then the British Virgin Islands is an excellent choice. For instance, you can sail to the southern islands' BVI beaches or Smuggler's Cove in Tortola. If you want some private time with your partner then you can go to Cane Garden Bay Beach.
Alternatively, if you want some sporty activities then you can go swimming and snorkeling in Spring Bay, or visit the Gorda Peak National Park to enjoy some hiking. After spending a day full of activities, you can take a rest in Scrub Island Resort, Spa & Marina at the east end of Tortola. The resort isn't crowded and only has 52 guest accommodations.
Zihuatanejo, Mexico
Zihuatanejo, a resort city on the Pacific Coast of Guerrero, Mexico, famous for its paradisiacal views will leave your partner in awe. If you're a fan of art, then you'll both like La Suazo Art Gallery, and Artemayren Studio y Galería, where you'll find local art. Additionally, if you want to get a taste of tasty local foods, you should visit La Casa Que Canta, Rufos Grill, and Restaurante Las Adelitas. To make your trip more romantic, enjoy your stay in La Casa Que Canta — famous for appearing in 'When a Man Loves a Woman' movie.
La Paz, Mexico
La Paz is the perfect destination for couples who want to enjoy their romantic getaway as billionaires, but for a low cost. The city is located on the Sea of Cortez, or the "aquarium of the world." Like French explorer Jacques Cousteau named it. It's famous for its rich water full of different sea animals and whale sharks. You can go kayaking, diving, sailing, surfing, or snorkeling before enjoying a romantic dinner in Las Tres Virgenes, Nim, or the popular Il Rustico.
Dana Point, California
California might seem like a bad choice for couples at a first glance because it's an overcrowded city. However, Dana Point is perfect for couples who want to avoid crowded beach spots, and have a romantic trip alone. Have a romantic long walk with your loved one at the Salt Creek Beach or the Bluff Top Trail. If you want to enjoy some tasty-sea-food while having a beautiful view, you can dine at Chart House or Wind & Sea, before spending the night at one of the city's four resorts. All the Dana Point resorts have ocean views and a spa. Before leaving, don't forget to watch some whales and taking a cruise on the Dana Wharf Sunset Wine Cruise.
Chassignolles, France
Bring up France in front of couples and the first thing they'll think about is Paris. Nevertheless, the country has many alternative romantic destinations that you can enjoy. For instance, Chassignolles—a village in Livradois-Forez, France, is situated in the country's largest park. It's a perfect choice for avoiding crowdie destinations, and top-notch places for fans of local farms and country lanes. You can stay at Auberge de Chassignolles— the only accommodation in the town.