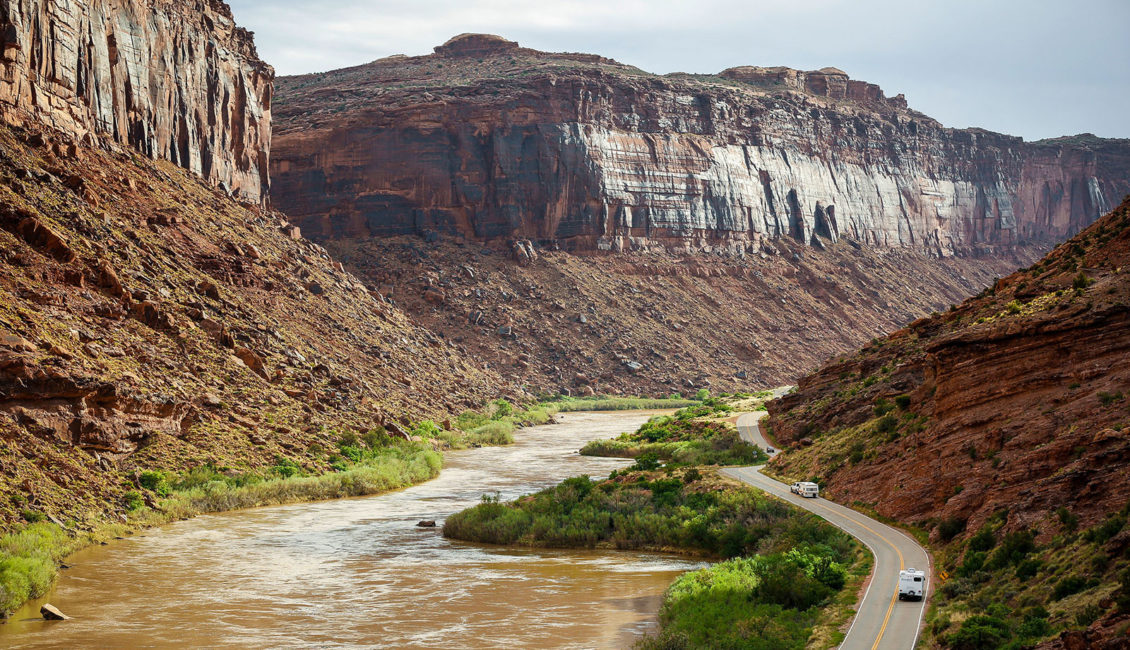 The geographic size of Utah might seem daunting, but time on the road passes quickly when discoveries punctuate each mile traveled. From ghost towns to dinosaur footprints and red rock towers or a Caribbean-color lake, Utah's 27 state and national scenic byways are destinations themselves.
No matter where you are traveling in Utah, take the scenic byway there and you'll be rewarded with an eyeful of inspiring landscapes, ancient heritage, profound geology, or diverse wildlife. Utah's 2,200 miles of scenic byways also connect many of The Mighty Five national parks, 43 state parks, seven national monuments, two national recreation areas, and more than nine million acres of national forest land with Utah's vibrant cities and welcoming towns. To help you find your way, curated itineraries plot inspirational routes through Utah, from the iconic classics to the hidden gems.
Distances and times listed below are approximate and will vary with current conditions and your own pace. Several of the following byways present multiple opportunities to pull off the road for a scenic or interpretive overlook and some of the longer routes would make an excellent weekend vacation — or longer — by themselves.
Learn more about what it takes to get around Utah, including information on driving laws, road conditions, seasonal road closures, rental cars, tours, and shuttles. On your way to Southern Utah? Consider hopping off I-15 and taking an indirect route that includes four scenic byways and lots of fascinating points of interest along the way.