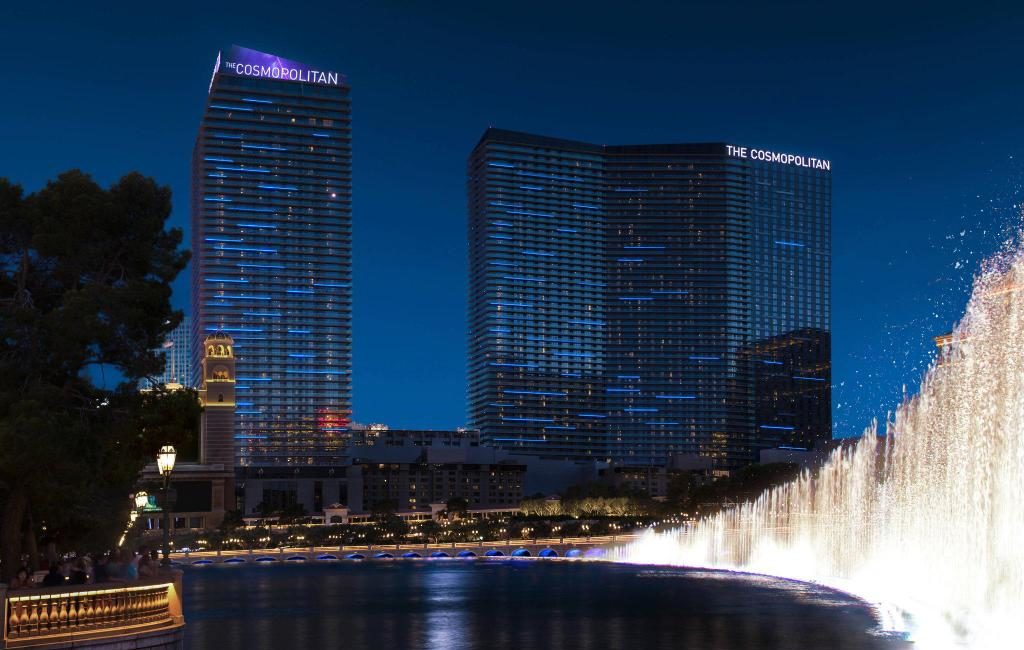 Cosmopolitan of Las Vegas Opens at 100% Capacity, Clark County will Soon Follow
Last week, some Las Vegas Strip casinos were authorized to open at a 100% capacity. Since then, the news has been spreading faster than the Covid-19 itself. Nevada state regulators allowed the casinos to reopen again after they received proof that 80% of their employees received at least one shot of the Covid-19 vaccine. Meanwhile, Clark County will reopen once 60% of its residents receive the first vaccine shot.
For instance, Wynn Resorts Ltd and the Cosmopolitan of Las Vegas representatives said that Nevada Gaming Control Board had already approved lifting the physical distancing requirements as well as removing plastic separators from gambling tables. 
 "Employees and guests will continue to follow health and safety guidelines. Including mask compliance, to ensure a safe and comfortable environment," a Wynn Resorts statement said.
80% of Cosmopolitan's 4000 employees received a shot
Meanwhile, The Cosmopolitan of Las Vegas said that 80% of its 4,000 employees received at least a dose of vaccine. The luxury resort hotel said that it offered its employees more than $1million worth of bonuses. The money was the hotels effort to convince all employees to receive the covid-19 shots. 
 "We believe the only clear path to normalcy and bringing our entire workforce back is through vaccinations". William McBeath, Cosmopolitan president, and CEO said in a news release.
In the Cosmopolitan statement, Gaming Control Board Chairman J. Brin Gibson praised the company for "smart and swift action". He said regulators asked it "to share their methodology, strategy, and success with the wider hospitality industry."
Clark County to reopen at 100%
For those of you who didn't know; las Vegas is situated at the heart of Clark County. The goood news is that the county is planning to reopen at 100% capacity.
On one hand, the Nevada Gaming Control Board had set an 80% vaccination goal. On the other hand, Clark County lawmakers who have jurisdiction over Las Vegas area restaurants and others businesses had approved plans for allowing 100% occupancy on a condition that 60% of eligible county residents receive a vaccine shot.
State health officials reported that 45.5% of Clark County residents have already received their first shot. That's one in three people.