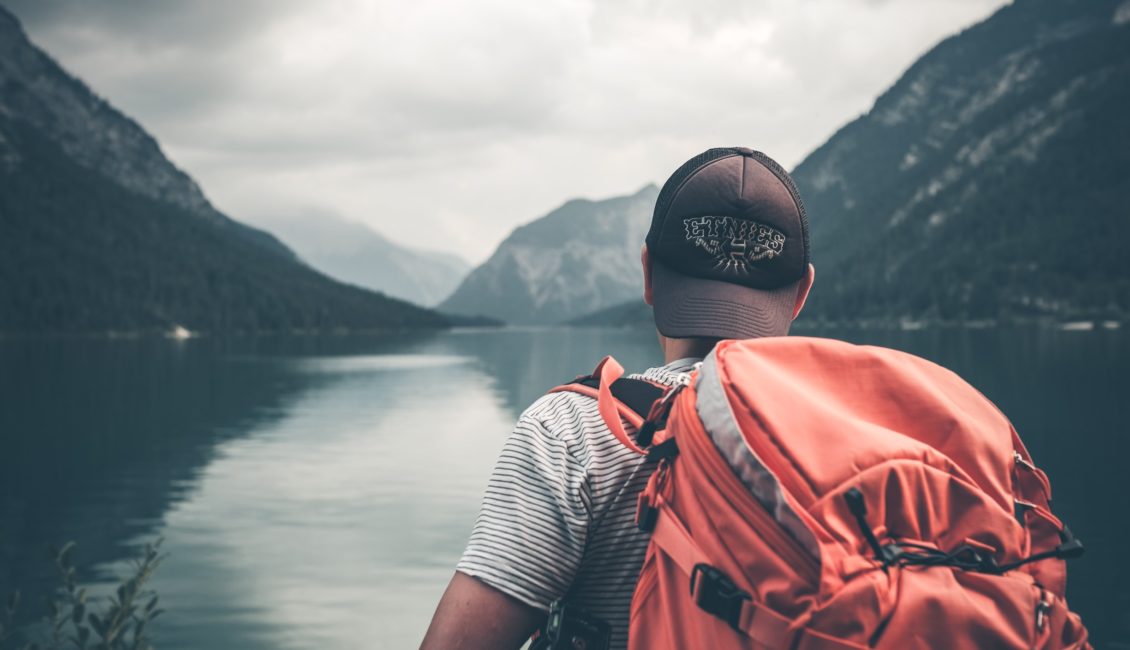 Every traveler has a bucket list for his next planned trip; likewise, Americans have also been surveyed regarding their bucket list places and activities by Scott's Cheap Flights. According to the findings from 3,000 members, we have prepared for you in this article from our North America travel; top 10 bucket list destinations of Americans.
River Walk in Texas
If you want to feel like you're in the Italian Venice without taking an airplane to Europe, then the exquisite San Antonio River Walk in Texas is the destination for you. From there, Americans love to go to Big Bend National Park, the Space Center in Houston, the Chisos Mountains, and finally the Chihuahuan Desert in West Texas. 
Northern Lights of Alaska; 1st on the bucket list
Who doesn't want to feel like he is in a fairy tale while setting up a campfire in the freezing cold of Alaska? Yes, everyone does, and this is why seeing the Northern Lights of Alaska is on the top of the bucket-list experience of Americans. The extravagant phenomenon is experienced between August and April, and from there you can take a tour to the Denali National Park and the Last Frontier. 
Arizona's Grand Canyon
The Grand Canyon of Arizona is one of the world's seven natural wonders. It's a top-notch destination in Arizona thanks to the outstanding rock formations at Antelope Canyon and Monument Valley. If you're a sporty person then you should try hiking at the red rocks of Sedona.
California's Redwoods bucket list
Speaking of red rocks, California's Redwoods is an out-of-the-world experience the many travelers love in California. You'll be surrounded by sequoia trees and massive redwood in Sequoia National Park and Muir Woods. From there you can go hiking or chilling at the Golden state waterfalls of Yosemite National Park and perfect the trip with a road trip on the scenic Pacific Coast Highway from Los Angeles to San Francisco. 
Southernmost Point in the US in Florida
For Florida travelers bucket list and residents; going to Key West is indispensable. For instance, some travelers reported that they love hitting beaches in Miami Destin and Sanibel Island, whereas others preferred Everglades and Crystal River for a wildlife feel.
Driving Hawaii's Road to Hana
Hawaii isn't only about beautiful beaches and tasty drinks. One popular experience that Americans add to their bucket list is driving through the magnificent Hana Highway at Maui. From there, you can go watch some sea turtles and whales before heading to Haleakala, Mauna Kea, or Kilauea for exploring some volcanoes. Additionally, you can do 10-day quarantine or if you're vaccinated, or tested negative of Covid-19 then you're allowed to go to the Aloha State. 
Massachusetts' Beaches
For fans of relaxation on beautiful beaches; Massachusetts is on the top of the bucket list for American travelers. For instance, top destinations included Cape Cod, Martha's Vineyard, and Nantucket, in addition to the 2.5-mile-long Freedom Trail which is full of historic sites. You can also watch dolphins, seals, and whales in the Stellwagen Bank National Marine Park.
Nevada's Valley of Fire
Hiking and biking at Nevada's Valley Of Fire in Las Vegas was in the second place of bucket-list activities in Nevada. Many visitors chose biking, trailing, or hiking as their favorite activities the sandstone red rocks of Valley of Fire State Park or Red Rock National Conservation Area. Swimming at Lake Tahoe is also a favorite for U.S. travelers to Nevada. 
New York City's bucket list
Who doesn't want to go to the Big Apple in New York? Enjoying a Broadway show or paying a visit to the historic Metropolitan Museum of Art as well as the American Museum of Natural History is a number one on New York travelers bucket list. Additionally, Americans voted for the Niagara Falls in New York; with its thrilling views and water sounds.  
Wildlife Viewing In the Badlands
Enjoying bison, bighorn sheep at the Badlands National Park in South Dakota gives you a feel of wildlife that you won't ever forget. The park consists of 244,000 acres of protected land which is home to the wildest and rarest animals out there. From there, Americans can visit Mount Rushmore and the Crazy Horse Memorial.