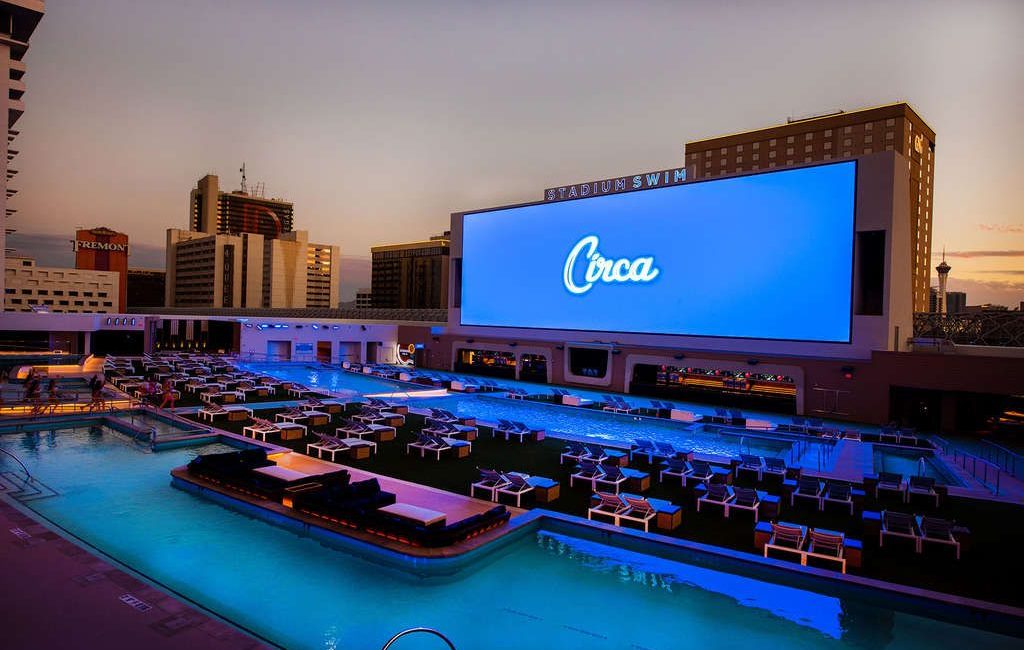 The lockdown have had a collateral damage on our mental health as well as our travelling and holiday plans. Therefore, spending some time by some pools in Las Vegas will definitely help erase all the negative energy we accumulated throughout the covid-19 pandemic era.
In this article of our—luxury travel series— we'll explore the best Pool Season destinations in Las Vegas.
MGM Grand Pools
Want to have fun and adventures with your family or loved one, while resting in a luxurious chaise lounge chairs? Then the MGM Grand with its 6.5 acres of waterside is our hand-picked destination for you. The Hotel has three whirlpools, waterfalls, and four pools that'll leave you in awe.
"While people go to D.C. for cherry blossom season and Colorado for ski season, travelers come from all over the world to be a part of the Vegas pool season". said Ari Kastrati, Chief Hospitality Officer at MGM Resorts International. "The city is known for its hot summer weather and its cool pool environments. Our teams are ready to help guests escape and enjoy a much-needed respite."
Circa Resorts & Casino
In conclusion, there is no doubt that Circa Las Vegas has one of the most magnificent pools in Las Vegas. The hotel's Stadium Swim will make you feel like you're literally in a Stadium. But it's a water stadium. Additionally, the hotel organizes events and competitions that make it an even more thrilling experience.
Bellagio Pools
If you're planning a romantic trip to Las Vegas with your other half, then Bellagio's Mediterranean pool is an exquisite destination that'll refresh your soul. The destination involves a garden vista café, an adults-only pool with premium chaise lounge chairs and massage treatments to stretch your bones.
Vdara Hotel & Spa
For fans of views, Vdara hotel is a top-notch destination for luxurious rooftop getaways. The hotel's Pool & Cabanas offers semi-private plunge pools, beautiful views and private retreats and cabanas inside in addition to the breath-taking architecture.
Mandalay Bay, Las Vegas
It would be crazy to talk about Las Vegas pools without mentioning the Mandalay Bay golden hotel. The 11-acre aquatic playground offers it visitors a lazy river, a lagoon and a wave pool; without forgetting the memorable architecture and the gigantic building with a beautiful view.
Four Seasons, Las Vegas
If you're like us, a fan of thrill and adventure, then there is no better destination in Las Vegas than the Four Seasons Las Vegas hotel. The luxurious hotel allows you to relax by the poolside amenities. Doing so while enjoying some smoothies and light bites. Without forgetting that the architecture will make you feel like you're in a fairytale castle.